Belle Haven, Virginia
Businesses

What to do

ESO Arts Center
Eastern Shore's Own, Inc. (ESO) is a non-profit community arts center whose mission is to foster the development of the arts through instruction and performance. Our goal is to provide opportunities for local artists to teach, practice, perform and to make the arts available to all residents of the Eastern Shore of Virginia.

Where to stay

Bay View Waterfront Bed & Breakfast
For a Vacation Experience to Remember. Bay View Waterfront Bed and Breakfast is on a hill overlooking Occohannock Creek and Chesapeake Bay Views

Return to business index.
---

thom@esva.net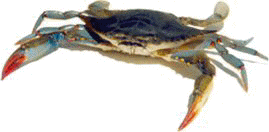 >>> Advertise Here <<<