Onancock, Virginia
Arts and Crafts

Businesses

Eastbay Advertising
Founded in 1999 in coastal Virginia, Eastbay is a two-person design and production business dedicated to producing top-quality graphics and copy for its clients.

Churches

Organizations

Virginia APCO
Virginia Chapter of the Association of Public-Safety Communications Officials

Real Estate

Crockett Realty
Find the Onancock, Virginia Homes for Sale that you're looking for on www.Crockettrealty.com. Search our website to locate your Real Estate in Onancock, Virginia Homes.
Weichert, Realtors Mason-Davis
Click here to work with LOCAL professional brokers and sales associates on the Eastern Shore of Virginia. Small town and rural America between the Atlantic Ocean and the Chesapeake Bay. Search our website to locate the your piece of the shore!

Restaurants

Bizzotto's Gallery
Bizzotto's Gallery Caffe, established in 1995 is the product of the hard work and energy of owner Miguel Bizzotto. Bizzotto's handbags and leather brief cases are featured gallery items. Open for lunch and dinner we specialize in international cuisine such as grilled tuna and crab cakes.

What to do

Eastern Shore of Virginia Historical Society
The Eastern Shore of Virginia Historical Society's mission is to preserve and interpret the history of the Eastern Shore and to educate the community about its past through our collections.
Roseland Theatre
Roseland Theatre's mission is to provide family motion picture entertainment for the community.

Return to business index.
---

thom@esva.net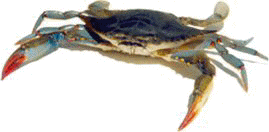 >>> Advertise Here <<<