Eastville, Virginia
Eastville was established about 1715 as the county seat. A charming court house green invites the visitor to explore the surrounding buildings. The oldest continuous court records in the nation (dating from 1632) are preserved here and can be viewed by the visitor.

Official town website

Fire and Rescue

Gardening and Agricultural

Organizations

Real Estate

The Kirkwood Group
The Kirkwood Group sells waterfront property and beachfront property on the Eastern Shore of Virginia. Kirkwood offers real estate in large acreage tracks of Waterfront Property on the Chesapeake Bay and oceanfront property on the Atlantic Ocean as well as existing homes for sale and commercial real estate for retail, food service and office space.

Schools

What to do

Where to stay

Windrush Farm Bed and Breakfast
Sheltered in the quaint village of Eastville on the lower Virginia Eastern Shore, Windrush offers visitors two options for lodging and accommodations and a wide variety of outdoor activities.

Return to business index.
---

thom@esva.net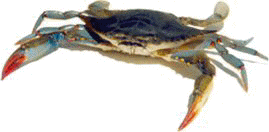 >>> Advertise Here <<<