Nassawadox, Virginia
The third largest town in Northampton County, Nassawadox is the medical center of the Eastern Shore of Virginia and home to Shore Memorial Hospital. Named for the Nusswatok Indians, Nassawadox rose to local prominence as a center of trade and commerce due to the steam powered sawmill that was once located in town.

Arts and Crafts

Businesses

J.T. Holland, State Farm Insurance
State Farm Insurance Agent J T Holland (757) 442-6100 10219 Rogers Dr, PO Box 15, Nassawadox VA, 23413-0015 for Auto, Home, Life and Financial Services in Nassawadox

Fire and Rescue

Media

The Shore's Home Page
The most comprehensive source of information about what's happening on the Eastern Shore of Virginia. Let us help you find what you are looking for among our many interesting shops, stores, businesses, and people.

Restaurants

Little Italy Ristorante
Little Italy Ristorante is the Eastern Shore of Virginia's Italian restaurant serving authentic homemade Italian dishes like pizza, spaghetti, hot or cold subs and fresh seafood. Catering, banquet facilities and live entertainment are available. Eat in or carry out.
Machipongo Clam Shack
Local Seafood Restaurant and Market

Shopping

other interesting things

Return to business index.
---

thom@esva.net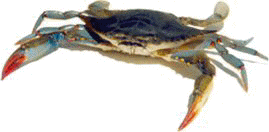 >>> Advertise Here <<<