Page 1 of 4
By George William Core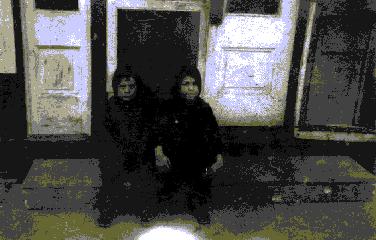 1. "Bill and George Core"
This photo was taken in 1941 in Wachapreague. The store in the background is on the corner of the main street and what is now Brooklyn Ave. There were no street names back then. The store was then an ice cream parlor and operated by my Grandparents, Ruby and George (Bud) Core.
They lived on the premises until her death in 1943. I can remember that they had Breyers ice cream and would let us "scrape" the empty five-gallon containers.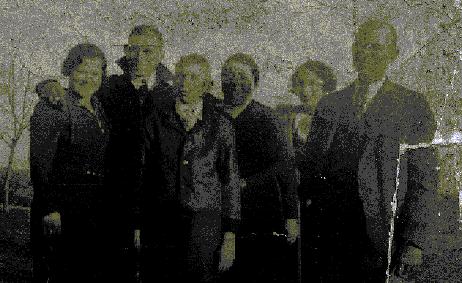 2. "Core Family"
This is a photo taken in 1934 on the farm just outside of Wachapreague and operated by my grandparents, Ruby and George (Bud) Core. It's location was about a mile beyond the Masonic Lodge.
The occasion was my parents were just married and my mother, Rose was meeting the family for the first time.
Left to Right: Rose Prestileo Core, George Wellington Core, Sidney Marvin Core, Ruby Ethel (Guy) Core, Margaret Frances Core and George Thomas (Bud) Core.
Page 2 of 4
By George William Core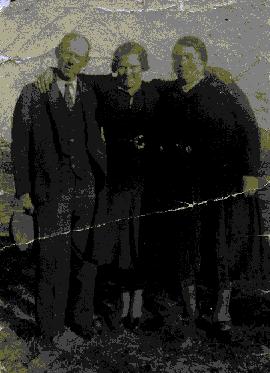 3. George (Bud) and Ruby E. Core
This picture was also taken in 1934 on the Core farm outside of Wachapreague and at the same time as the previous picture.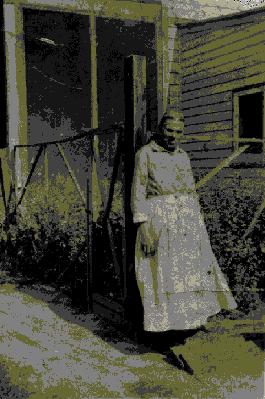 4. Frances Elizabeth (Fannie) Core
This is my great-grandmother, Frances Parker Core. She was the wife of William Thomas Core and mother of George Thomas (Bud) Core. Since "Bud" Core was raised in Tasley, I assume that is where this photo was taken sometime in the early 1920s.
I was always told that she wore an old straw hat and chewed tobacco. She died in 1929 and is buried in the old Parker-East-Core Cemetery in Melfa.
Page updated December 17, 2003 (wls)
---