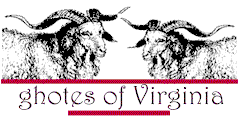 An Eastern Shore Family Portrait
The Goffigons in 1898
Taken at Farmer's Delight
Photo from the collection of Olde Ghote Bill Wilkins
---

Back row, Standing, left to right: Marion Scott (see #30); Wallace Cook (see #62); William Simkins Spady (see #27); Goodwin Goffigon; George Goffigon (see #38); Julia Goffigon Scott (second wife of #30); James "Buddy" Goffigon (Married Charlotte Thompson); Clarice Goffigon Thomas; Milton Goffigon (married Mary Nottingham); name of African American woman not known; Mamie Butt Goffigon (wife of Cumpston Goffigon)..
---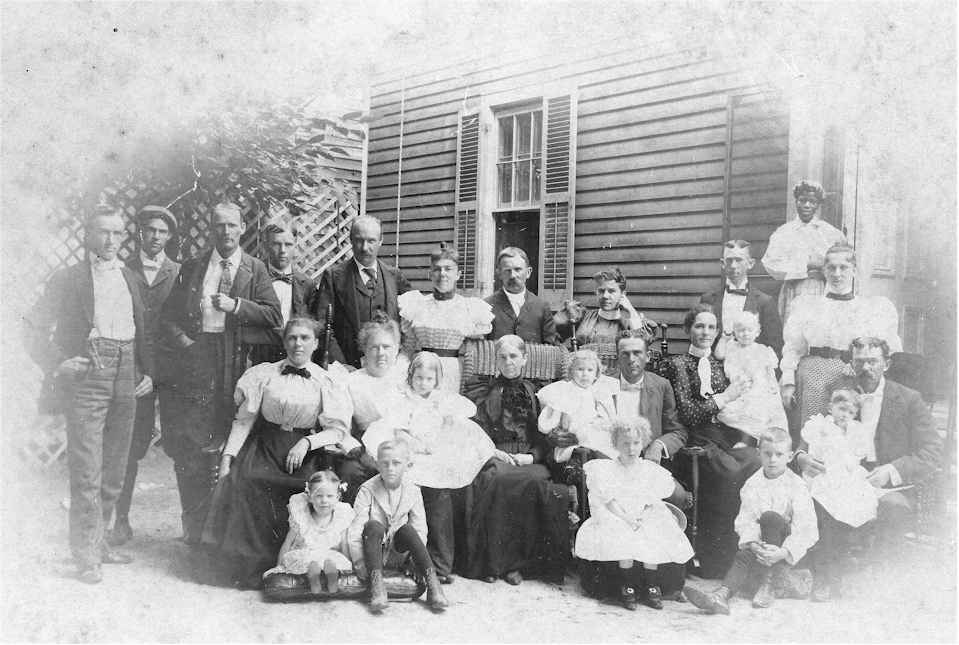 ---

Bottom row, sitting left to right: Frances Goffigon Spady,(wife of #27); Emily Goffigon Jarvis (wife of #38) holding Jessie Nelson Jarvis (see #77); Elizabeth Nottingham Goffigon, (mother of the wife of #27); Kemper Goffigon, holding Kemper Goffigon Jr.; Annie Pickney Thompson Goffigon, holding Elizabeth Goffigon (who later married Judge Nottingham of "Milford"; Cumpston Goffigon, holding Willie Goffigon.

Bottom row of children: Maria Ann Spady (see#65); Frederick Goffigon Spady (see #64); Fred Goffigon (son of James and Charlotte Goffigon); and Jim Thomas (stepson of Clarice Goffigon).

* The numbers associated with some of these names refer to the William Jarvis descendant information.
---
If you have information or additional photos of these people, please contact Bill Wilkins.
---
Return to the top of this page.
Return to the GHOTES home page
---
Page accesses to date:
---
Barbara Cox

February 16, 2001. (bc)