SECOND GENERATION
4. Thomas LEATHERBURY (LEATHERBARROW) (Roger-1) was christened on 16 Mar 1621/22 in , Ormskirk, Lancashire, England. He died before 19 Aug 1673 in , Accomack, Virginia, America. He was buried about 19 Aug 1673 in , Accomack, Virginia, America.
This Thomas Leatherbury was the first and only known ancestor of the Leatherbury family in America. It is assumed that he came from England, and from the record of his entry into Maryland in 1638, it is also assumed that his name before he came to the Colonies was Leatherborough or Leatherbarrow. This implies that he was a relative of the family of the same name having many members living near the cities of Liverpool and Manchester, in the county of Lancaster in England. The approximate year of his birth was estimated from depositions he made in at least 4 court entries in which he gave his age. The year of his birth from these entries was either 1622 or 1626. The earlier entries were 1622 and might be expected to be more accurate.
It has not been documented, but it is believed that he was christened in Saints Peter and Paul Church in Ormskirk, Lancashire, England on 16 Mar 1622/1623 and that the name of his father was Roger Letherbarrowe. This information was extracted from the RECORD OF BIRTHS AND/OR CHRISTENING RECORDS, 1557-1678, Ormskirk, Lancashire, England. Under this assumption, he would have been one of the three known sons of Roger Leatherbarrow and Alice Butler and that he was christened on 16 March 1621/1622 in Saints Peter and Paul Church in Ormskirk, Lancaster County, England, but this theory has not been confirmed. This is only circumstantial, but if these were his parents, his two brothers were named Henry--christened 14 Dec 1615 in Ormskirk and John--christened 10 Jul 1617 in Ormskirk.
It is interesting, however, that none of his children were named after either his siblings or his parents. His elder son did have a son whom he named John but there are no direct descendents with the given name of Henry in any records until after 1800. Furthermore, there are no direct descendents with the given name of Roger in any records on the Eastern Shore found to date. This would be very suspicious, if it were not for the fact that his mother died in 1623, and his father died in 1634. He would not have known his mother and would have had only a few memories of his father before his death when Thomas was only about 12 years old.
Thomas Leatherbury was in Maryland by 1638 when he received 100 acres of land as head rights for transporting himself into the colony. He reassigned this property to Randall Revell, who was known to be a cooper. One might assume this land was payment for an apprenticeship as a cooper, since Thomas later became a cooper by trade. He had settled near Onancock, Accomack County, Virginia before 1645 and this property became his home property. He was also a planter or farmer, and by the time of his death in 1673, he was able to leave more than 3500 acres of land to be divided between his two sons Charles and Perry. In November of 1660, he and several other men, who included Ambrose Dixon, Henry Voss, Henry White and Levin Denwood, were taken to trial in Jamestown and convicted for breach of the law concerning Quakers. Leatherbury, Dixon and White were found guilty, but the court did not penalize them (see page 303, Torrence). Most of these men eventually moved out of the Colony of Virginia and into the Colony of Maryland, where they could more freely practice their religion.
In 1659, he purchased a 300-acre tract of land from James Jones and a building on this property was used as a Quaker Meetinghouse. Alexander Maddox also owned adjoining property, and in 1683, Charles Leatherbury, son and heir of Thomas, sold this property to Thomas Maddox, son and heir of Alexander. This property is the first known place used for a Quaker Meetinghouse on the Eastern Shore of Virginia (see page 499, Whitelaw). Alexander Maddox first married Elizabeth ..?.., and secondly, he married Eleanor White. He died in Northampton County, Virginia, before 26 February 1659/1660. In the Court of 10 November 1663, Thomas Maddox, the eldest son of Alexander Maddox, chose Edmund Bowman as his guardian. It is also known that the widow of Alexander Maddox married William Bosman before 1663 (see Torrence, page 451), while the widow of Thomas Leatherbury married Edmund Bowman before 1677 (see Whitelaw, page 1040).
For these and other reasons, it is often assumed that the wife of Thomas Leatherbury was the widow of Alexander Maddox (see Whitelaw, page 499). However, this is not likely, since Eleanor Leatherbury was named as headrights in a patent for 600 acres of land, dated 2 October 1655, to Thomas Leatherbury. Therefore, he and Eleanor must have been married before the date of that patent, which was prior to the date of the death of Alexander Maddox. This confusion may arise because the first names of these two women were the same and because the surnames of William Bosman and Edmund Bowman were very similar. However, none of this accounts for the fact that Alexander Maddox and Thomas Leatherbury were close friends with each other. There is also no proof that his wife's surname was Perry, except for the onomastic evidence of the name of her youngest son Perry.
In his will, Thomas Leatherbury named 2 sons--Charles and Perry and his wife--Eleanor. Charles was his "first" son and Perry was his "second" son. He also named another "second" son--George. However, no other reference is made to this so-called son and he may be assumed to be a son of a servant. There is evidence to support this theory in court cases following his death when his widow was involved in a case in which one of their servants had given birth to a son out of wedlock, but his name was not given.
He was married to Eleanor PERRY before 2 Oct 1655 in , , , America. Eleanor PERRY was born about 1625. She died before 17 Apr 1677 in , Accomack, Virginia, America. She was buried about 17 Apr 1677 in , Accomack, Virginia, America. Thomas LEATHERBURY (LEATHERBARROW) and Eleanor PERRY had the following children:
+5 i. Charles LEATHERBURY I (born before 3 Jul 1656).

+6 ii. Perry LEATHERBURY I (born about 1664).
Page updated February 9, 2004 (wls)
---
Back to the first page
Third Generation
Return to the Family Data Files page
Return to the GHOTES home page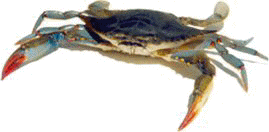 >>> Advertise Here <<<