John H. son of John W & Susan E. Bunting
May 15, 1873
Aged 10 years, 4 mos & 5 days

Elizabeth
Daughter of John W. & Susan Bunting
Born Oct. 27, 1867
Died Feb. 26, 1871

Elizabeth A.
Died Sept. 7, 1872
Aged 11 months, 7 Days

George W.
Son of John W. & Susan Bunting
Born Feb. 1, 1870
Died Aug. 20, 1870

Capt. John W. Bunting
Born
April 5, 1836
Died
March 12, 1907
A precious one from us has gone
A voice we loved is stilled
A place is vacant in our home
Which never can be filled.
(There is also the symbol of the Masons on the stone)

Susan E. Bunting
Oct. 15, 1840
June 21, 1908
What is a home without a mother

Kendal Jester
Born April 30, 1815
Died Feb. 8, 1898
Aged 82 yrs. 9 mos. & 3 days.
Farewell dear father, sweet thy rest,
Weary with years and worn with pain.
Farewell until in some happy place,
We shall behold thy face again.
Tis ours to miss thee all our years
And tender memories of thee keep,
Thine in the Lord to rest
For so, he giveth his beloved sleep.
---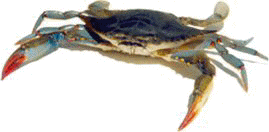 >>> Advertise Here <<<