Pine View was the residence. It was on Rt. 13 on the sea side about two miles south of the Cape Charles turnoff. The house stood until 1992 when it was demolished for construction of Kiptopeke Elementary School. The family cemetery was just about 30 yards behind the site of the house. The monument in the cemetery was added by John H. Core, William's son. The cemetery has been refurbished.

Here are buried William Henderson Core, b. 11 Sep 1810 d. 14 May 1848 and his wife, Margaret Wheeler Core, b. 22 May 1814 d. 22 Dec 1901.

Their Children buried here are:
Margaret A Core 1836-1841
James C Core 1843-1921
Margaret A Core 1848-1918
Infant 1846-1846

The other children were William T Core (Buried in Norfolk), John H Core (Buried in Norfolk) and Bovee D Core (Buried in Richmond)

Also buried here are Margaret Wheeler Core's parents, Thomas A Wheeler, b.1778 and Agnes S Wheeler, b. 1887.

---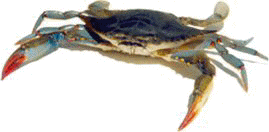 >>> Advertise Here <<<