The stone is engraved on three sides and the inscriptions are as follows.

Front side of stone:
William J. Wilson Born Oct. 9, 1848 Died Feb. 4, 1908
Peaceful be thy silent slumber, peaceful in the silent grave
Tis hard to break the tender cord when love has bound the heart
Tis hard to speak the word we must forever part
Dearest loved one, we have layed thee in the peaceful graves embrace
but thy memory will be cherished till we see thy heavenly face
Gone but not forgotten.

Six little angels now on high, they hand in hand together roam
Six links now bind us to the sky, Six fingers beckon us to come
Lord give us the strength our loss to bear
And lead us in the heavenly way
Oh! May we meet our children there
In realms of everlasting day.
The left side from the front of the stone reads:

Nathaniel J. Born Jan.25, 1879 Died Sept. 18, 1880
Herma F. Born July 13, 1881 Died Mar. 30, 1885
Fredrica Born May 28, 1885 Died June 5, 1885
Jessie W. Born May 23, 1890 Died Aug. 1890
George T. Born June 19, 1891 Died Jan. 16, 1892

- Information supplied by Sandy Perkins
---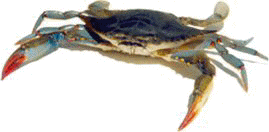 >>> Advertise Here <<<