Bell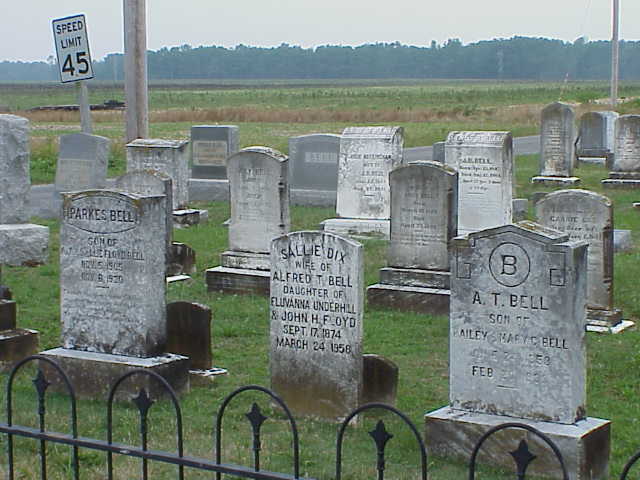 Bell group
Click on a name to see the image for that person:

A. T. Bell
Agrippa Nelson Bell
Alfred T. Bell (1)
Alfred T. Bell (2)
Alice Hendren Bell
Annie G. Bell
Baily Bell
Baily A. Bell
Baily Thomas Bell
Bell marker
Bell and Fuld markers
Betsey Bell
Carrie J. Bell
Carrie Lee Bell
Carroll W. Bell
Charles Custis Bell
Dorothy Bell
Elizabeth Palmer Bell
Elizabeth W. Bell
Frances Thomas Bell
George Bell
George Bell
Harry R. Bell
Inez Tipton Bell
Infant son of A. T. and Alice Bell (1)
Infant son of A. T. and Alice Bell (2)
Ivy B. Bell
J. Coulbourn Bell
James B. Bell
Katherine Weston Bell
L. Winston Bell
Lloyd W. Bell
Luther Douglas Bell
M. Mayo Bell
Macon W. Bell
Mary C. Bell
Mary Rader Bell (1)
Mary Rader Bell (2)
Mattie E. Bell
Mattie Wise Bell
Minnie S. Bell
Minnie Thomas Bell
Nebraska P. Bell
Parkes Bell
Ridie J. Nottingham Bell
Roger N. Bell
Roger N. Bell, Jr.
Rose Doughty Bell
Rose G. Bell
Ruth Gilchrist Bell
Sallie Dix Bell
Sallie G. Bell
Samuel B. Bell
Surry R. Bell
Susan J. Bell
Virginia C. Bell
William G. Bell
Winston Bell, Jr.

Use your browser's "back" button to return to this page.
Page last updated on 27 December 2001 wls
---
Back to Red Bank Cemetery