56. Esme5 Bayley (Mjr.) (Edmund4, Hannah3 Scarburgh, Ursula2 Whittington, William1) was born December 27, 1740. Esme died November 10, 1801 in Somerset Co., MD, at 60 years of age.
He married Sinah Polk before 1773. Sinah was the daughter of David Polk and Elizabeth "Betsy" Gillis. Sinah died 1803 in Somerset Co., MD. She made a will in Somerset Co., MD, July 18, 1802. (Ruth T. Dryden, Somerset Co. MD Wills EB23 f.74, p.19)
Sinah's will was probated in Somerset Co., MD, September 13, 1803. Sinah Bayley is named in the 1773 will of Betty Dulaney, along with James Polk, Sr., Pateence Bayley and Betty Bayley; witnesses were William Polk, David Polk and Gillis Polk. (Neil Keddie, Somerset Co. MD Wills Liber EB#5, f.50) She named her brothers: Josiah Polk, James Polk and William Polk. She named a grandson, James Bayley, but did not give his father's name. Thomas Marshall was named guardian for Patience's grandson 1 May 1751. Will dated May 4, 1799 names wife Sinah, sons Thomas, Henry, Josiah and daughter, Peggy. Esme owned "Addition to Flower Field" between Wicomico and Quantico, "Rye Rains" in Rockawakin, "Hogsdown" and "Goodwill" and two lots in Princess Anne. (Somerset Co. MD Wills EB23, Ruth Dryden) The notes of John Polk indicate that Esme was Registrar of Wills in Somerset County for many years.
It appears that this is the same Esme Bayley who is shown as sheriff in Worcester Co., MD, 1766 and 1768 land records. This Esme Bayley in Worcester patented 112 acres August 5, 1751 "Batchellors Lot," which he sold in 1767 to Samuel Handy and purchased from Samuel Handy March 6, 1771. On August 12, 1756, Esme Bayley and Ezekiel Selby purchased land at "Benefield." In 1766, Esme purchased land at "Ephraim's Purchase."
Esme took the Oath of Allegiance in Somerset County in 1778 before the Hon. Levin Wilson, and served in the Revolution as a Major of the Somerset Militia, Salisbury Battalion, August 30, 1777. (Henry C. Peden, Revolutionary Patriots of Worcester & Somerset Counties MD 1775-1783)
Isaac W. K. Handy, in "Annals and Memorials of the Handys and Their Kindred" notes a Major Esme Bayley of Somerset Co MD (uncle of Col. Thomas Bayley of Accomac Co. VA, m. Unknown Polk, sister of Gilliss Polk and Judge William Polk) and had children: Henry E. Bayley, Josiah Bayley, Thomas Bayley, James Bayley, and Patience Bayley. The relationship of Esme Bayly to Thomas of Accomac, combined with tombstone and other records found in Whitelaw's VA Eastern Shore has been used as a basis for this Bayly family.
Esme Bayley(Mjr.) and Sinah Polk had the following children:

152 ii. Peggy Bayley.

+ 153 iii. Patience Bayley.

+ 154 iv. Betty Bayley.

+ 155 v. Henry E. Bayley was born about 1778.

156 vi. Josiah Bayley was born about 1779. He married twice. He married Leah Lockeman April, 1796. He married Ann Hack Waters July 22, 1796. Ann was born in Somerset Co., MD about 1776. Ann was the daughter of William Waters (Capt.) and Sarah Waters. Ann married first in 1798 Robert Robertson, d. December, 1803. His father left him Lot 17, Princess Ann, Somerset Co. MD. (Ruth T. Dryden, Land Records of Somerset Co. MD, Family Line, Westminster MD, 1985, p.41; Matthew M. Wise, The Littleton Heritage) Josiah Bayly qualified as States Attorney in 1818, Worcester Co., MD (Chancery Court Records transcribed by Sue Hurley) and was the first Attorney General of Maryland. His one-room office was located next to the Christ Church at Cambridge and he is buried there. (Melanie Merryweather)

Return to Table of Contents or Index

Go to Next Page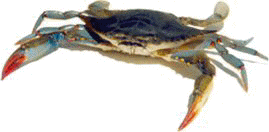 >>> Advertise Here <<<