2. The Census and Muster of the Eastern Shore
The Census and the Muster of the Eastern Shore
(with dates of Immigration where known)

| | |
| --- | --- |
| 1. Capt. William Epps | 1. Capt. William Epes |
| 2. Mrs. Epps | 2. Margaret Epes, 1621 |
| 3. Peter Epps | |
| 4. William | 12. William Munnes (Muimes), 1619 |
| | 4. William Burditt, 1615 |
| 5. Edmond Cloak | |
| 6. William Bibby | 45. William Bibbie, 1620 or 1621 |
| 7. Thomas Cornish | 5. Thomas Cornish, 1620 |
| 8. John Fisher | |
| 9. William Dry | |
| 10. Henry Wilson | 13. Henry Wilson, 1619 |
| 11. Petter Porter | 6. Peeter Porter, 1621 |
| 12. Christo. Carter | |
| 13. John Sumfill | 15. ?Nicholas Sumerfild, 1619 |
| 14. Nicholas Graunger | 11. Nicholas Granger, 1618 |
| 15. James vocat[us] Piper | 14. ?James Blackborne, 1619 |
| 16. Edward | 8. Edward Rogers, 1623 |
| 17. John | 7. John Baker, 1623 |
| 18. Thomas | 9. Thomas Warden, 1623 |
| 19. George | |
| | 3. Nicholas Raynberd, 1624 |
| 20. Charles Farmer | 29. Charles Harman, 1622 |
| 21. James Knott | 32. James Knott, 1617 |
| 22. John Ascomb | 30. John Askume, 1624? |
| 23. Robert Fennell | 31. Robert Fennell, 1624? |
| 24. Philip | |
| | 37. Thomas Gaskoyne, 1619 |
| 25. Daniel Cogley | 39. Danniell Cugler, 1620 |
| 26. William Andrews | 38. William Andrews (Andros), 1617 |
| 27. Thomas Graves | 39. Capt. Thomas Graves, 1607 |
| 28. John Wilcocks | 16. Capt. John Willcocks, 1620 |
| 29. Thomas Crampe | 17. Henrie Charlton, 1623 |
| 30. William Coomes | |
| 31. John Parsons | |
| 32. John Coomes | |
| 33. James Chambers | |
| 34. Robert Ball | 44. Robert Ball, 1619 |
| 35. Goodwife Ball | |
| 36. Thomas Hall | |
| 37. Ismale Hills | |
| 38. Thomas Tyers | |
| 39. Walter Scott | 23. Walter Scott, 1618 |
| 40. Goodwife Scott | 24. Apphia Scott, 1618 |
| | 25. Percis Scott, born in Virginia |
| 41. Robert Edmonds | |
| 42. Thomas Hichcocke | |
| 43. John Evans | |
| 44. Henry Wattkins | |
| 45. Peregree Wattkins | 50. Perregrin Watkins, 1621 |
| 46. Daniell Wattkins | |
| 47. John Blower | 40. John Blore, 1610 |
| 48. Gody (goodwife) Blower | 41. Francis Blore, 1620 |
| 49. John | 42. John Parramore, 1622 |
| | 43. John Wilkines |
| 50. A boy of Mr.Cans | |
| 51. John How | 47. John Home, 1621 |
| 52. John Butterfield | |
| 53. William Davies | |
| 54. Petter Longman | |
| 55. John Wilkins | 48. John Wilkines, 1618 |
| 56. Goodwife Wilkins | 49. Briggett Wilkines, 1621 |
| 57. Thomas Powell | 26. Thomas Powell, 1618 |
| 58. Gody (goodwife) Powell | |
| 59. Thomas Parke | 46. Thomas Sparks, 1616 |
| 60. William Smith | 27. William Smith, 1618 |
| 61. Edward Drew | 28. Edward Drew, 1618 |
| 62. Nicholas Hoskins | 33. Nicholas Hodgeskines, 1616 |
| | 34. Temperance Hodgskines, 1620 |
| 63. and his child | 35. Margarett Hodskines, born in Virginia |
| 64. William Williams | |
| 65. Mrs. Williams | |
| 66. John Throgmorton | |
| 67. Benjamin Knight | 10. Benjamin Knight, 1620 |
| 68. Chad Gunston | |
| 69. Abram Analin | |
| 70. Thomas Blacklocke | |
| 71. John Barnette | |
| 72. Thomas Savadge | 18. Thomas Savage, 1607 |
| | 19. Ann Savage, 1621 |
| 73. William Beane | |
| 74. Salomon Greene | 36. Solloman Greene, 1618 |
| 75. John Washborne | 20. John Washborne, 1620 |
| | 21. Thomas Belson, age 12, |
| 76. William Quills | |
Note: The two settlers, Graves and Savage, reported to have arrived in 1607 actually came in 1608, New Style.
(Note from WBW: The numbers in the 1623/4 census indicates the line number in the original. The 1624/5 census above is only for those still on the Eastern Shore from 1623/4 and the numbers are the line number in the 1624/5 crnsus.)
"The Population of the Eastern Shore in 1623/4 and 1624/5", W. E. Wilkins, Jr. Studies and Research, Madison College. Harrisonburg, VA. Volume xxxiv, Number 3, March, 1976.
---
Return to the index for this article
Return to the GHOTES main page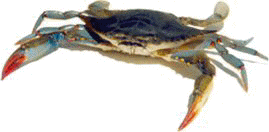 >>> Advertise Here <<<