Courtney's Favorite Breakfast Casserole

2 to 3 slices bread, cubed
1 lb. sausage
8 oz. extra sharp Cheddar cheese(shredded)
6 eggs
2 cups milk
1/2 tsp. dry mustard
1/2 tsp. salt
1/4 tsp. pepper


Preheat oven to 350 degrees. Grease a 9x12 inch casserole dish. Cover bottom of dish with bread. Sprinkle fried sausage over top of bread.Sprinkle cheese over. Beat eggs, milk, dry mustard, salt and pepper. Pour on top of layers and cover with foil. Refrigerate overnight. Bake, uncovered, for 45 minutes.

This is my daughter Courtney's favorite part of Christmas morning after the presents are opened of course!
---
See more of Martha's recipes.

Page accesses to date:

mep@esva.net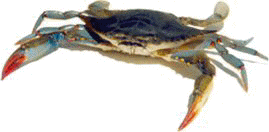 >>> Advertise Here <<<