Chicken and Wild Rice Casserole

6 chicken breasts
2 boxes of Uncle Ben's Long Grain and Wild Rice
1 stick butter
1 medium onion
1 stalk celery
1 can Cream of Mushroom soup
Fresh parsley
1 package slivered almonds
1 can mushrooms (sliced)


Boil the chicken with celery and half of the onion. Cook until tender. Pull chicken off the bone, cut into bite sized pieces, and save the broth. Put aside to cool. Cook rice according to directions. In a pan, melt butter and saute remaining onion, chopped parsley, and can of mushrooms until tender. Add soup to the mixture, and let simmer about ten minutes.

In a baking dish, mix the chicken, rice, soup mixture, and a little of the chicken broth to make it creamy. Almonds are optional. Bake uncovered at 350 degrees for 45 minutes or until brown on top.

To cut down on fat, use no-stick spray in place of the butter in this recipe. This is a great dish to serve company, but you can use leftover turkey instead of chicken breasts, this dish freezes well, it serves 8 to 10 people.
---
See more of Martha's recipes.

Page accesses to date:

mep@esva.net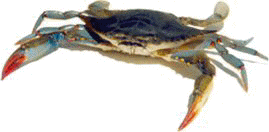 >>> Advertise Here <<<