Spanish Rice

1 cup water
3/4 cup green pepper
1/2 cup chopped onion
1/2 cup celery
1/2 teaspoonsalt
1 14 1/2 ounce can tomatoes, cut up
3/4 cup long grain rice
1 teaspoon chili powder
1/8 teaspoon pepper
Dash Bottled hot pepper sauce


In a medium saucepan combine water, green pepper, onion, celery, and salt. Bring to a boil, reduce heat. Cover and simer for 5 minutes. Stir in undrained tomatoes, rice, chili powder, pepper and hot pepper sauce. Return to boiling; reduce heat. Cover and simmer about 20 minutes or untill rice is tender and liquid is absorbed.
---
See more of Martha's recipes.

Page accesses to date:

mep@esva.net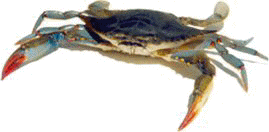 >>> Advertise Here <<<