Pasta Primavera

5 ounces of corkscrew macaroni or fettuccine
1/4 cup water
2 cups sliced fresh mushrooms
1 9 ounce package frozen French-style green beans
1/2 cup coarsely chopped green or sweet red pepper
1 clove garlic minced
1 12-ounce can evaporated skim milk
4 teaspoons cornstarch
1/2 cup shredded provolone or mozzarella cheese
1 medium tomato, cut into wedges


Cook pasta according to package directions; drain well. Meanwhile, for sauce, in a medium saucepan combine water, mushrooms, frozen green beans, green or red pepper, garlic, 1/4 teaspoon pepper. Bring to boiling; reduce heat. Cover and simmer for 4 minutes or until vegetables are tender. Do not drain. Stir together milk and cornstarch; stir into vegetable mixture. Cook and stir over medium heat until thickened and bubbly. Cook and stir for 1 minute more. Stir in cheese until melted. To serve pour the sauce over pasta. Garnish with tomato wedges.
---
See more of Martha's recipes.

Page accesses to date:

mep@esva.net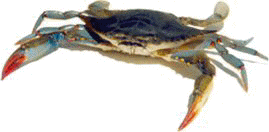 >>> Advertise Here <<<