Pork Gumbo ( Jambalaya )

1/4 Pound fully cooked smoked turkey sausage
3/4 cup chopped onion
1 cup chopped green or sweet red peppers
1 cup sliced fresh mushrooms
1 clove garlic, minced
1 teaspoon chili pepper
1/4 teaspoon ground red pepper
2 1/4 cups water
1 16-ounce can tomatoes, cut up
2 cups cubed pork
1 9 - ounce package frozen cut okra
1 cup long grain rice
1 tablespoon instant chicken bouillon granules


Cube two cups of previosly cooked pork. Halve turkey sausage lengthwise and cut into 1/4 - inch slice. In a 12 - inch skillet cook sausage, onion, green pepper, mushrooms, and garlic until onion is tender. Stir in chili powder, ground red pepper, and 1/4 teaspoon undrained tomatoes, pork, okra, uncooked rice, and boulillon granules. Bring; reduce heat. Cover and simmer for 15 to 20 minutes or until rice is tender.
---
See more of Martha's recipes.

Page accesses to date:

mep@esva.net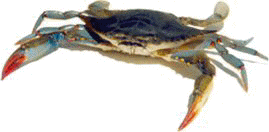 >>> Advertise Here <<<