Mexican Chicken Soup

1 pound skinless, boneless chicken breasts, cut into cubes
1 cup coarsely chopped green pepper
2 teaspoons chili powder
1 teaspoon garlic powder
2 cans clear chicken broth
1 package frozen whole kernel corn (about 1 3/4 cups)
1 cup cooked rice
1 teaspoon chopped fresh cilantro or parsley
5 lime wedges


Spray large saucepan with cooking spray and heat over medium heat 1 minute. Add chicken, pepper, chili powder and garlic pawder and cook 5 minutes, stirring often. Add broth, corn and rice. Heat to a boil. Reduce heat to low. Cook 10 minutes. Stir in cilantro. Serve with lime wedges.
---
See more of Martha's recipes.

Page accesses to date:

mep@esva.net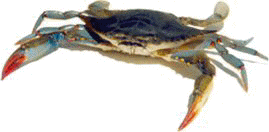 >>> Advertise Here <<<