Swiss Steak

1 pound boneless beef top round steak
3 tablespoons corn starch
1 can clear Beef broth
1/2 teaspoon garlic powder
1 cup cut-up canned tomatoes
1 cup onoin cut in wedges
1/2 cup sliced celery
4 cups hot cooked egg noodles


Slice beef into very thin strips. In small bowl mix cornstarch and 1 cup broth until smooth. Set aside. Spray medium skillet with cooking spray and heat over medium-high heat for 1 minute. Add beef in 2 batches and cook until browned. Set beef aside. Add remaineng broth, garlic powder, tomatoes, onion and celery. Heat to a boil. Reduce heat to low. Cover and cook 5 minutes or until vegetables are crisp-tender. Stir in cornstarch mixture and add. Cook until mixture boils and thickens, stirring constantly. Return beef to pan and heat through. Serve over noodles.
---
See more of Martha's recipes.

Page accesses to date:

mep@esva.net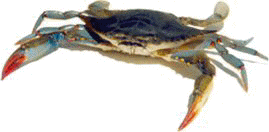 >>> Advertise Here <<<