Chicken with Wild Rice

1 box Uncle Ben's long grain wild rice
2 cups canned chicken broth
3 tablespoons margarine
1 can sliced mushrooms
6 or 7 chicken breasts
1/2 package dry onion soup mix
1 can cream of mushroom soup
seasoning - paprika, salt, pepper


Sprinkle rice in greased oblong dish. Pour chicken broth over it. Dot with margarine. Add mushrooms. Put chicken on. Sprickle with dry soup mix. Dilute mushroom soup with enough water to make thick gravy. Spoon over each breast. Sprinkle with the seasoning packet from the rice over all and dust with paprika. Cook uncovered at 350 degrees. for one hour. Cover and cook another 30 minutes.
---
See more of Martha's recipes.

Page accesses to date:

mep@esva.net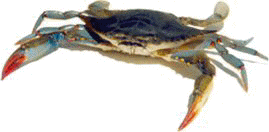 >>> Advertise Here <<<