Chicken Primavera

1 teaspoon oil
3/4 lb. boneless, skinless chicken breasts, cut into strips
1 small onion, choppped
1 cup broccoli florets
1 cup frozen green peas, thawed
1 carrot, cut into julienne strips
1 can chicken broth
1/2 teaspoon dried basil leaves
Dash pepper
1 1/2 cups instant brown rice
1/3 cup grated parmesan cheese


In large skillet over medium-high heat cook and stir chicken in hot oil until browned. Add onion, broccoli, peas and carrot; cook and stir until vegetables are crisp-tender. Add broth, basil and pepper; bring to a boil. Stir in rice. Return to boil. Reduce heat; cover and simmer 5 minutes. Stir in cheese. Remove from heat; cover and let stand for 5 minutes.
---
See more of Martha's recipes.

Page accesses to date:

mep@esva.net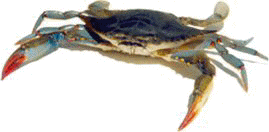 >>> Advertise Here <<<