Rice With Shrimp and Sweet Peppers

1 red bell pepper, diced
1 yellow bell pepper, diced
2 large cloves garlic, minced
3 tablespoons olive oil, divided
1 ( 27 1/2 oz.) jar Ragu Today's Recipe Pasta sauce-Garden Harvest
3 cans chicken broth
1 1/2 cups rice
1 lb. large shrimp, peeled and deveined
1/3 cup grated parmesan cheese


In large skillet saute red and yellow peppers and garlic in 3 tablespoons olive oil; set aside. In large saucepan combine pasta sauce with chicken broth; heat thoroughly. In Dutch oven or stockpot lightly saute rice in remaining olive oil. Add about 1 cup heated sauce mixture to rice. Cook over low to medium heat at a very low simmer, stirring frequently. Continue adding hot sauce mixture gradually. Stir and cook about 30 to 40 minutes or until rice is tender. During last 5 minutes of cooking add shrimp to skillet with peppers; saute until shrimp just turn pink. Stir Parmesan cheese into rice. (Rice should be moist and creamy.) Spoon hot rice into a large serving bowl. Top with shrimp and peppers.
---
See more of Martha's recipes.

Page accesses to date:

mep@esva.net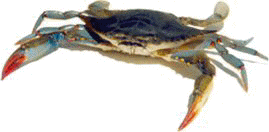 >>> Advertise Here <<<