Pasta with Sun-Dried Tomatoes

1/4 cup sun-dried tomato tidbits
1 ( 7-ounce ) package angel hair pasta
1/4 cup plus 2 tablespoons extra virgin olive oil
1/3 cup chopped fresh parsley
1 tablespoon tomato paste
1 clove garlic, minced
1/2 teaspoon salt
1/4 teaspoon dried crushed red pepper
1/8 teaspoon pepper
Freshly grated parmesan cheese


Place tomato in a bowl; add hot water to cover. Let stand 15 minutes; drain and set aside. Cook pasta according to package directions; drain. Place pasta in a Dutch oven; add reserved tomato, oil, and next 6 ingrediants. Cook over medium-low heat until heated, stirring occasionally. Remove to a serving platter. Sprinkle with cheese.
---
See more of Martha's recipes.

Page accesses to date:

mep@esva.net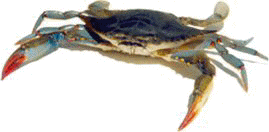 >>> Advertise Here <<<