Apple-Nut Muffins

1 egg
2/3 cup apple juice or milk
1/2 cup vegetable oil
1 tsp. vanilla extract
2 cups all-purpose flour
1/4 cup granulated sugar
1/4 cup firmly packed light brown sugar
1 tablespoon baking powder
1/2 teaspoon salt
1/2 cup chopped nuts
1 apple chopped
Sugar N Cinnamon


Preheat oven to 400 degrees.Grease 12 medium muffin cups or line with paper baking cups. In large bowl, beat egg with juice, oil and vanilla. Stir in flour, sugars, baking powder and salt just until flour is moistened. ( batter will be lumpy) Stir in nuts and apple. Fill prepared muffin cups; sprinkle with Sugar N Cinnamon. Bake for 20 minutes or until golden brown. Immediately remove from pan.
---
See more of Martha's recipes.

Page accesses to date:

mep@esva.net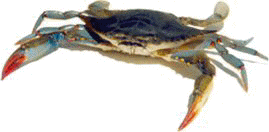 >>> Advertise Here <<<