Beer and Cheddar Muffins

2 tablespoons unsalted butter
1 1/4 cups cornmeal
3/4 cup flour
2 tablespoons sugar
1 tablespoon baking powder
1/2 teaspoon cayenne pepper
1 small onion, minced
1 egg
1 cup beer
1 1/2 cups grated sharp cheddar cheese
1 4 ounce can green chilies


Melt butter and set aside. In a large mixing bowl, add flour, cornmeal, sugar, baking powder, cayenne pepper, onion. Set aside. Add beer and egg to melted butter. Mix. Make a well in center of dry ingredients and pour in beer mixture. Stir briskly to combine, being careful not to over-stir.( Batter should be lumpy) Stir in cheese and peppers. Grease a 12-cup muffin tin with vegetable oil cooking spray. Fill muffin cups 2/3 full. Bake at 400 degrees for 20-25 minutes. Remove from cups immediately and set on a wire rack to cool.
---
See more of Martha's recipes.

Page accesses to date:

mep@esva.net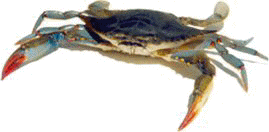 >>> Advertise Here <<<