Italian Chicken

2 tablespoons margarine
2 teaspoons instant chicken bouillon
1 ( 40z. ) can mushroom pieces
1/4 teaspoons garlic powder
1 tablespoon minced onion
3/4 cup long grain rice
1 fryer, cut into pieces
1 ( 15 ounce ) tomato sauce
1 teaspoon basil
1 teaspoon oregeno
8 oz. mozzarella


Heat oven to 350 degrees. Grease 7"x11"x2" glass pan with 1 teaspoon margarine . Pour 2 cups boiling water into pan and add 1 tablespoon margarine. Add chicken bouillon, mushrooms with juice, garlic powder, minced onion and rice. Stir and mix until evenly spread. Place chicken ( skin side up ) on top of rice mixture. Combine tomato sauce, basil and oregano. Spoon over chicken. Cover with aluminum foil. Bake at 350 degrees for 45 minutes. Remove foil and place slices of cheese over chicken and rice. Bake 15 more minutes.
---
See more of Martha's recipes.

Page accesses to date:

mep@esva.net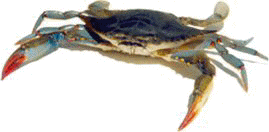 >>> Advertise Here <<<