Gretchen Barker's Low Fat Cheesecake

2 - 8 oz. packages fat free cream cheese
4 egg whites
1/3 c. egg substitute
1 can low fat sweetened condensed milk
1 T. lemon juice
1 t. vanilla extract
1/3 c. unsifted flour
1/2 c. low fat graham cracker crumbs


Preheat oven to 300 degrees. Mix cream cheese until smooth. Slowly add egg and condensed milk. Blend until smooth. Add juices, vanilla and flour. Mix well. Sprinkle crumbs in bottom of sprayed springform pan. Pour cheese mixture on crumbs. Bake for 50 - 55 minutes or until center is set. Chill 3 hours or overnight. Top with fresh fruit or pie filling.
---
See more of Martha's recipes.

Page accesses to date:

mep@esva.net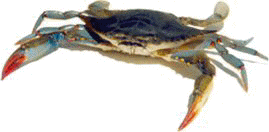 >>> Advertise Here <<<