Honey Beef

1 lb. sirloin steak
1 tsp. salt
2 garlic cloves, minced
1/2 c. soy sauce
2 Tbsp. sherry
1/4 c. honey
1/2 lb. fresh mushrooms


Cut steak in strips about 1 inch wide and 1/2 inch thick and 1/2 inch long. Mix all ingredients except mushrooms. Marinade steak in mixture for at least 30 minutes. Place meat on broiler; broil until brown on one side. Turn meat over. Place mushrooms on top of meat and broil until brown. Place on warm tray and serve.
---
See more of Martha's recipes.

Page accesses to date:

mep@esva.net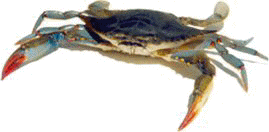 >>> Advertise Here <<<