Shrimp and Macaroni Salad

1 cup elbow macaroni
1/2 cup sour cream
1/3 cup French dressing
3/4 teaspoon salt
1/4 teaspoon garlic salt
1/8 teaspoon seafood seasoning
1/4 cup pimento, diced
16 oz. canned green peas, drained
2 cups shrimp, cooked and chilled
1/3 cup celery, chopped
1/4 cup onion, chopped
1 lb. crabmeat, ( optional )


Cook and rinse macaroni. Mix sour cream, French dressing, salt, garlic salt, seasoning and pepper. Fold in remaining ingredients and chill. Serves 10 without crabmeat., 14 with.
---
See more of Martha's recipes.

Page accesses to date:

mep@esva.net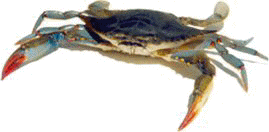 >>> Advertise Here <<<