Cheddar Cheese Quick Bread

2 cups flour
1 1/2 tsp. baking powder
1/2 tsp. baking soda
2 tsp dry mustard
1 cup sharp cheddar cheese, shredded
2 eggs
1 cup buttermilk
1/2 cup oil


Combine first 6 ingredients; set aside. Beat milk, oil and eggs until well blended. Add to flour mixture; mix until moist. Pour into a well greased loaf pan. Bake at 375 degrees for about 45 minutes. Cool for 10 minutes. Invert on rack and cool.
---
See more of Martha's recipes.

Page accesses to date:

mep@esva.net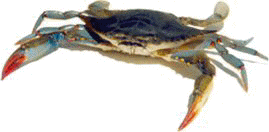 >>> Advertise Here <<<