Fruit Pizza

1 roll Pillsbury slice and bake sugar cookies
8 oz. cream cheese
1 tsp. vanilla
1/2 cup sugar
bananas, sliced
strawberries
white seedless grapes
crushed pineapple, drained


Glaze:


1 cup sugar
3 Tblsp. cornstarch
dash of salt
3/4 cup water
1 cup orange juice
1/4 cup lemon juice


Use pizza pan and preheat oven to 350 degrees. Cut cookies 1/8 inch thin and spread close together over pizza pan. Bake 8 to 10 minutes. Let cool. Mix cheese, vanilla and sugar and spread over cooled cookie. Arrange fresh fruit on cream cheese mixture. Mix sugar, cornstarch and salt; add water, orange juice and lemon juice in saucepan. Bring to a boil; cook 1 minute until slightly thickened. Cool. Pour over fruit and place in refrigerator until ready to serve.
---
See more of Martha's recipes.

Page accesses to date:

mep@esva.net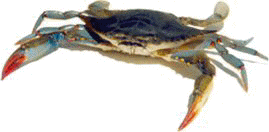 >>> Advertise Here <<<