Beef Casserole

1 lb. hamburger
1 t. salt
16 oz. can pork and beans
3/4 cup barbercue sauce
2 T. brown sugar
1 T onion, minced
1 cup cheese, shredded
1 can biscuits


Oven temp. 375 degrees. Brown hamburger with onions; drain fat. Combine all ingredients, except biscuits and cheese and put in a casserole dish. Cut biscuits in half and place around the top edge of the casserole and sprinkle cheese on top. Bake for 25 - 30 minutes.
---
See more of Martha's recipes.

Page accesses to date:

mep@esva.net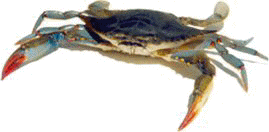 >>> Advertise Here <<<