Chicken Strata

8 slices day old white bread
2 cups diced, cooked chicken or turkey
1/2 cup chopped onions
1/2 cup finely chopped celery
1/2 cup mayonnaise
3/4 tsp. salt
dash of pepper
2 slightly beaten eggs
1 1/2 cups milk
1 can condensed cream of mushroom soup


Butter two slices of bread, cut into 1/2 inch cubes and set aside. Cut remaining bread in 1 inch cubes, place half of unbuttered cubes in bottom of 8 x 8 x2 inch baking dish. Combine chicken, vegetables, mayonnaise and seasonings, spoon over bread cubes. Sprinkle remaining unbuttered cubes over chicken mixture. Combine eggs and milk, pour over all. Cover and chill one hour. Spoon soup over top, sprinkle with buttered cubes. Bake at 325 degrees for 50 minutes or until set.
---
See more of Martha's recipes.

Page accesses to date:

mep@esva.net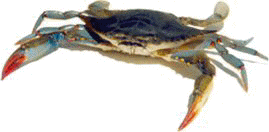 >>> Advertise Here <<<