Apricot Cookies

1 cup chopped walnuts
3 1/2 cup flour
3/4 cup sugar
2 tsp. baking powder
2 eggs
1 cup Crisco, softened
1 medium jar apricot preserves
In large mixing bowl, combine sugar, eggs, and Crisco together by hand. Add flour and baking powder; mix well. Divede dough in half. Spread half of dough in 10 x 15 inch pan. Spread preserves over dough. Sprinkle walnuts on top and then sprinkle cinnamon on top. Grate second half of dough on top (crumble). Press down gently. Bake for 1/2 hour at 350 degrees. Cut into squares when cool.
---
See more of Martha's recipes.

Page accesses to date:

mep@esva.net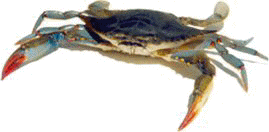 >>> Advertise Here <<<