Pasta Salad

2 cups fresh snow peas
2 cups broccoli flowerets
2 1/2 cups cherry tomato halves
2 cups fresh mushrooms, sliced
1 can whole pitted ripe olives, drained
1 ( 8 ounce ) package cheese stuffed tortellini, uncooked
3 ounces fettuccine uncooked
1 tablespoon grated Parmesan cheese
Pasta Salad Dressing
Grated Parmesan cheese


Drop snow peas into boiling water; boil 1 minute, and remove with a slotted spoon. Place broccoli in boiling water; boil 1 minute, and drain. Combine peas, broccoli, tomatoes, mushrooms, and olives. Cook pasta according to package directions; drain and let cool slightly. Combine vegetables, pasta, and 1 tablespoon Parmesan cheese in a large bowl; add salad dressing, and toss well. Chill several hours before serving. Garnish with additional Parmesan cheese. Serves 10 -12

Pasta Salad Dressing 1/2 cup sliced green onions
1/3 cup red wine vinegar
1/3 cup vegetable oil
1/3 cup olive oil
2 tablespoons chopped fresh parsley
2 cloves garlic, minced
2 teaspoons dried whole basil
1 teaspoon dried whole dillweed
1 teaspoon salt
1/2 teaspoon pepper
1/2 teaspoon sugar
1/2 teaspoon dried whole oragano
1 1/2 teaspoons Dijon mustard


Combine all ingredients in a jar, and cover tightly. Shake vigorously until well mixed.
---
See more of Martha's recipes.

Page accesses to date:

mep@esva.net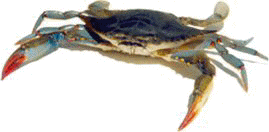 >>> Advertise Here <<<