Quick Chicken and Rice Cacciatore

4 chicken breast halves, skinned and boned
1/2 cup chopped onion
2 tablespoons vegetable oil
1 green pepper, cut into strips
1/2 teaspoon dried whole oragano
1/2 teaspoon dried whole basil
1 ( 16 ounce ) jar spaghetti sauce
1 1/4 cups water
1 1/2 cups uncooked instant rice
1 ( 8 ounce ) can whole water chestnuts, drained and diced


Cut chicken into 1 - inch pieces. Saute chicken and chopped onion in oil in a large skillet until lightly browned, stirring often. Add green pepper and next 4 ingredients, stirring well. Bring mixture to a boil; stir in rice and water chestnuts. Cover, remove from heat, and let stand 5 to10 minutes or until liquid is absorbed and rice is tender.
---
See more of Martha's recipes.

Page accesses to date:

mep@esva.net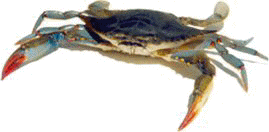 >>> Advertise Here <<<