Spaghetti Casserole

1 ( 10 3/4-oz.) can cream of mushroom soup, undiluted
1 1/2 soup cans of milk
1/2 teaspoon black pepper
12 ounces thin spaghetti
2 cups sour cream
1 onion, grated
12 ounces sharp Cheddar cheese, grated
1 cup Ritz cracker crumbs
1/3 cup butter or margarine


In bowl mix soup, milk and black pepper. Bring to a boil enough water to cover spaghetti. Add spaghetti to water. Remove from heat and let stand until spaghetti is pliable, about 10 minutes. Drain. In 13 - by - 9 inch baking dish spred half of spaghetti.Spread 1/2 of sour cream, 1/2 of cheese and 1/2 of onion. Repeat. Pour soup mixture over all. Saute cracker crumbs in melted butter and sprinkle on top of casserole. BAke at 325 degrees, uncovered, for 1 hour or until set.
---
See more of Martha's recipes.

Page accesses to date:

mep@esva.net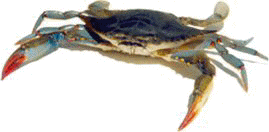 >>> Advertise Here <<<