Greek Lentil Soup

1 1/2 cups dried lentils, pre - soaked and drained
1 medium onion, chopped
1 carrot, peeled and grated
1 stalk celery, chopped
3 Tblsp, olive oil
1 bay leaf
2 cloves garlic, minced
salt and pepper to taste
1/2 tsp. oregano
1 beef bouillon cube
1/2 cup tomato sauce
3 Tblsp. red wine vinegar


Simmer lentils in 4 1/2 cups water 1 hour, or until almost tender. Transfer to crockery pot. In a large frying pan, saute onion, carrot and celery in oil until limp and glazed. Turn into crockery pot. Add bay leaf, garlic, salt, pepper, oregano, and bouillon cube. Cover. Cook on low speed of crock pot for 6 - 8 hours. Add tomato sauce and vinegar. Stir well. Cover. Cook on high 30 minutes, or until flavors are well blended. Makes 8 servings.
---
See more of Martha's recipes.

Page accesses to date:

mep@esva.net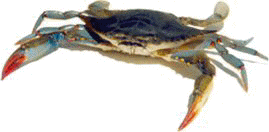 >>> Advertise Here <<<