Pork Chops In Orange Sauce

4 thick center - cut pork chops
salt and pepper to taste
1 Tblsp. olive oil
1/3 cup each orange juice and catsup
1 Tblsp. orange marmalade
1/2 tsp. grated orange peel
1 orange, sliced


Season chops with salt and pepper. Brown well in olive oil in a large frying pan. Transfer to crockery pt. Pour orange juice and catsup into pan drippings. Stir in marmalade and orange peel. Boil 1 minute. Pour over chops. Cover. Cook on low heat in crock pot for 6 to 8 hours. Remove chops to warm plattter. Slash orange slices to center. Twist and arrange one slice on each chop. Pass sauce.
---
See more of Martha's recipes.

Page accesses to date:

mep@esva.net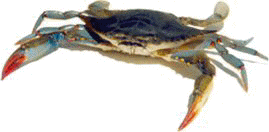 >>> Advertise Here <<<