Easy Shrimp and Crab Casserole

1 lb. shrimp steamed and peeled
1/2 lb. crabmeat
2 jars chopped pimentos
1/2 cup chopped celery
1/4 cup chopped green pepper
2 Tblsp. chopped onion
2 Tblsp. Worcestershire sauce
1/2 tsp. salt
1/4 tsp. pepper
1 small can mushrooms
1/2 cup mayonnaise
3/4 cup half and half


Mix all together and heat in 375 degree oven until hot and bubbly.
---
See more of Martha's recipes.

Page accesses to date:

mep@esva.net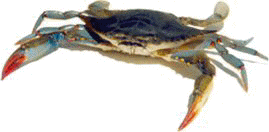 >>> Advertise Here <<<