Debbie Bridge's Hot Crab Dip

3 cups crabmeat
2 ( 8 oz. pkg. ) cream cheese, softened
1/2 cup mayonnaise or salad dressing
1/2 tsp. onion juice
1 tsp Worcestershire sauce


Heat all ingredients in pan over low flame or in double boiler. Stir to mix well. Keep warm. Serve with crackers.
---
See more of Martha's recipes.

Page accesses to date:

mep@esva.net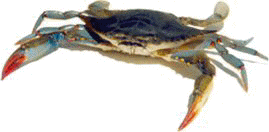 >>> Advertise Here <<<