Evan Clement's Shrimp Quickie

2 packages of cream cheese
1 bottle of cocktail sauce
1/4 - 1/2 pound of fresh/frozen shrimp
( defrosted, drained, and chopped into chunks )
1 box of crackers of your choice ( Ritz is good choice )


Combine the two bricks of cream cheese with the shrimp. Mold into a half moon on a dinner - size plate, cover and chill. When ready to serve, pour cocktail sauce over shrimp/cream cheese, covering the entire mound. Serve with knife and crackers, as an appetizer. Good tasting!! Hints - DO NOT use canned shrimp; small frozen shrimp is best; use brand cream cheese, cocktail sauce and crackers for the best taste.
---
See more of Martha's recipes.

Page accesses to date:

mep@esva.net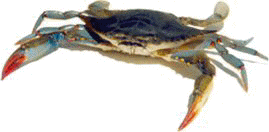 >>> Advertise Here <<<