Linda Crumb's Broccoli Lasagna

2 - 10 3/4 oz. cans cream of broccoli soup
1 - 10oz. pkg. frozen chopped broccoli
3 carrots, sliced
1 large onion, chopped
3/4 lb. mushrooms, sliced
12 lasagna noodles
2 - 8oz. pkgs mozzarella cheese, shredded
1 15 oz. container cottage cheese
2 eggs


Cook lasagna noodles as directed on box. Heat soup and frozen broccoli in medium saucepan. Saute carrots and onion in a small amount of olive oil until slightly browned. Reduce heat to low; stir in 1/4 cup water. Cover and simmer 15 minutes until tender. Saute mushrooms until slightly browned and add to vegetable mixture. In medium bowl, mix mozzarella cheese, cottage cheese and eggs. In 13 x 9 pan place 1 cup sauce, 1/2 the noodles, 1/2 cheese mixture, all the vegetables. Repeat with 1/2 remaining sauce, the rest of the noodles and cheese. Top with the remaining sauce. Bake at 375 degrees for 45 minutes. Let stand 10 minutes before serving.
---
See more of Martha's recipes.

Page accesses to date:

mep@esva.net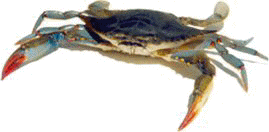 >>> Advertise Here <<<