Louisiana Chicken

2 slices bacon
1/2 cup chopped onion
1 small green pepper, sliced
1/8 tsp. thyme leaves, crushed
1/4 tsp. marjoram
1 can condensed tomato soup
1/2 cup water
1 1/2 cups diced cooked chicken


In a skillet, cook bacon until crisp, remove and crumble. Cook onion and green pepper, with thyme in bacon drippings until tender. Stir in soup, water and chicken. Heat; stir occasionally. Serve over rice, garnish with bacon.
---
See more of Martha's recipes.

Page accesses to date:

mep@esva.net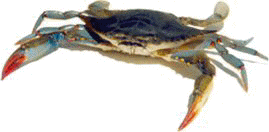 >>> Advertise Here <<<