Eggplant Creole Style

1 large eggplant
2 medium onions
1/2 green pepper
2 Tbsp. butter, margarine or bacon fat
1/2 cup bread crumbs
Salt and pepper to taste
1 cup canned or fresh tomatoes
1 Tbsp. Worcestershire sauce
3/4 cup sharp cheese


Cut eggplant in slices 3/4 inch thick. Pare and cut slices into cubes. Cook in boiling water until tender, about 15 minutes. Let drain in colander. Peel and chop onion. Chop green pepper. Saute in butter until tender. Add drained eggplant, a few bread crumbs, salt & pepper, cut-up tomatoes and Worcestershire sauce. Let simmer a few minutes, then pour all into baking dish and dot with pieces of sharp cheese. Bake in oven about 15 minutes at 325 degrees until it bubbles and cheese melts.
---
See more of Martha's recipes.

Page accesses to date:

mep@esva.net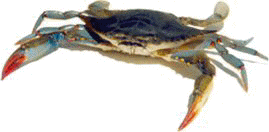 >>> Advertise Here <<<