Garden Casserole

1 large onion, sliced
1 medium-size sweet red pepper, cut into strips
2 cloves garlic, minced
3 tablespoons butter or margarine, melted
1/4 cup all-purpose flour
6 small baking potatoes, unpeeled and sliced
1 ( 10 ounce ) package frozen cut green beans, thawed
2 cups ( 8 ounces ) shredded Swiss cheese
1 cup half-and-half
1/2 teaspoon dried whole rosemary
1/2 teaspoon salt
1/4 teaspoon pepper
16 strips sweet red pepper


Saute first 3 ingredients in butter until crisp-tender. Add flour; cook 1 minute, stirring constantly. Spoon half of onion mixture into a lightly greased 13 x 9 x 2 inch baking dish. Layer half each of potato slices, green beans, and cheese over onion mixture. Repeat layers of onion mixture, potatoes, and green beans. Combine half-and-half, rosemary, salt and pepper; pour over vegetables. Cover and bake at 375 degrees for 1 hour or until potatoes are tender; sprinkle with remaining cheese, and garnish with 16 red pepper strips. Bake an additional 5 minutes. 8 to 10 servings.
---
See more of Martha's recipes.

Page accesses to date:

mep@esva.net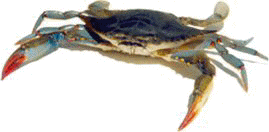 >>> Advertise Here <<<