Tasty Pasta and Tuna Salad

1 1/2 cups medium shell pasta
1 cup julienne cut red bell pepper
1/2 cup sliced carrot
1/2 cup frozen green peas, thawed
1/4 cup thinly sliced green onions
1 can chunky light tuna in water, drained
1/2 cup fat free Italian dressing


Cook pasta according to package direction, omiting salt and fat. Rinse pasta under cold water, drain. Combine pasta and next 5 ingredients in a bowl; toss gently. Add dressing; toss well. Yeild: 4 servings ( about 190 calories per 1 1/2 cup serving and 1.7g. fat ).
---
See more of Martha's recipes.

Page accesses to date:

mep@esva.net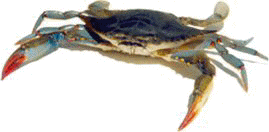 >>> Advertise Here <<<