Flank Steak and Peppers

1 pkg. onion soup mix
4 Tbsp. oil
1 lb. flank steak
1 Tbsp. soy sauce
2 Tbsp. corn starch
Rice
1/2 cup boiling water
1 lb. green peppers
1 clove garlic, crushed
1 Tbsp sherry
3 Tbsp. cold water


Combine soup mix and boiling water and let stand until ready to use. Cut peppers into eigths. Slice steak thin, crosswise. Heat 2 tablespoons oil in skillet and saute green peppers 1 minute. Remove. Add remaining oil and saute garlic 1 minute. Remove. Brown meat quickly over high heat. Pour soy sauce, soup mixture and sherry over meat. Add peppers. Thicken with the corn starch mixed with cold water. Serve over rice.
---
See more of Martha's recipes.

Page accesses to date:

mep@esva.net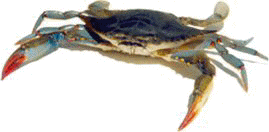 >>> Advertise Here <<<