Favorite Macaroni and Cheese

8 oz. macaroni
1 medium onion, chopped
1 medium green pepper, diced
19 oz. can tomatoes
6 oz. can tomato paste
1 tsp. salt
1/4 tsp. pepper
3/4 lb. sharp Cheddar cheese


Cook macaroni as directed on package and place in 2 quart shallow casserole. Saute onion in butter until brown; add 1/2 cup water and remaining ingredients, except cheese. Bring to a boil. Pour over macaroni. Cut about 9 slices of cheese and set aside. Shred remaining cheese and add to macaroni. Stir lightly. Bake at 325 degrees for 1 hour; stir once during baking. Top with reserved cheese slices. Bake 5 minutes longer.
---
See more of Martha's recipes.

Page accesses to date:

mep@esva.net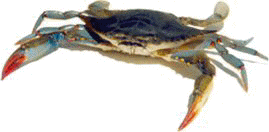 >>> Advertise Here <<<